I don't think I'm ready to go full-on gladiator sandal yet, but I am definitely admiring from afar. To fill the void, I recently bought this fabulous pair of Bernardo sandals.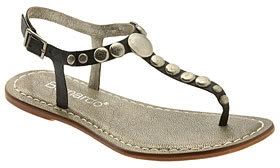 And I'm wearing them with absolutely everything. The weather is already starting to feel like summer here, so I've been wearing little summer dresses and I
love
it. They have a bit of a gladiator feeling, but aren't really strappy like the other ones. Hopefully I can work up the courage to buy an actual pair, because I think they're fantastic...
I also bought a white, really light summery cardigan from Madewell. For those of you who haven't heard of it, it's J.Crew's sister store and I am in love with it. It has all of your basics stepped up with colors and patterns in such great materials. I highly suggest it. I found what is destined to be my summer staple in a pair of dark denim shorts at American Eagle. I don't visit it very often, but WOW. I love them already. I wasn't a big fan of denim shorts before, but now...I adore them.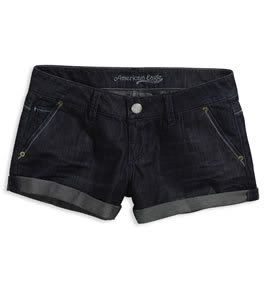 They are so clean looking and I love the dark color.
Have you guys been getting ready for summer? Do tell..
xoxo
fashionista