I've been meaning to do a post about these for an extremely long time but I never got around to it. These tights from American Apparel...hmm.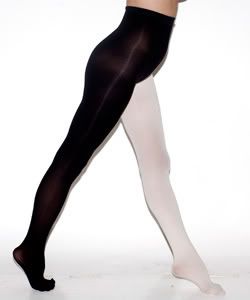 The black and white ones are the least crazy and could look incredibly cool when paired with the right things. If you want to make black and white unique, here you go. I don't think I could pull it off, though!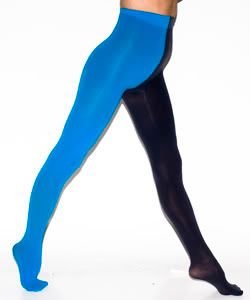 It slowly increases craziness with these electric blue and black ones.
and BAM!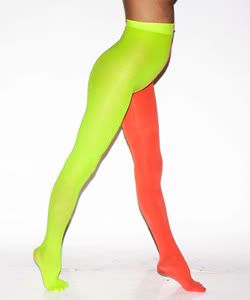 Yellow and coral. I worship whoever can rock these babies.
What do you think? Would you ever wear these?
xoxo
fashionista