While browsing Urban Outfitters, I found this Silk Portia Dress, which bore a STRONG resemblance to a dress I remembered from the Chloé Spring 2007 collection. There is almost no difference between these two, and I love them both.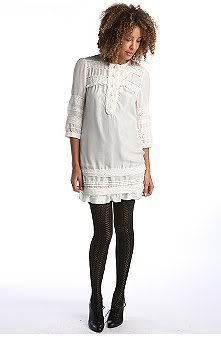 The Silk Portia Dress. I love how the stylist paired the ruffled, frilly dress with the patterned tights, it reminds me of Blair Waldorf's outfit for the brunch, where she paired the eyelet dress with crocheted tights. Gorgeous.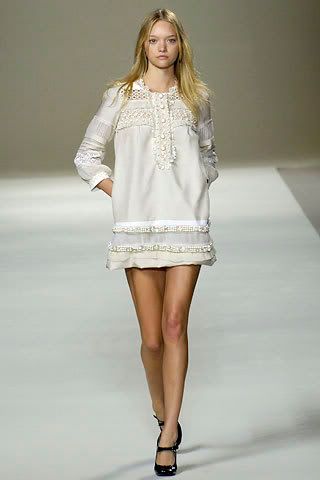 The Chloé dress. It's a perfect match. Love love love.
xoxo
fashionista