Diane von Furstenberg's resort collection astounded me. The best resort I've seen yet. She manages to make black look so summery and what resort is really sup
posed to be about. There was not an outfit in the collection that I didn't like. 
I loved Diane's use of gingham in the collection- it exudes summer and is newly sophisticated in the trenchcoat shape. 
This recurring triangle print really appealed to me. The print on the dress is so versatile- you can dress it up with a sharp blazer and heels, or make it casual with flats.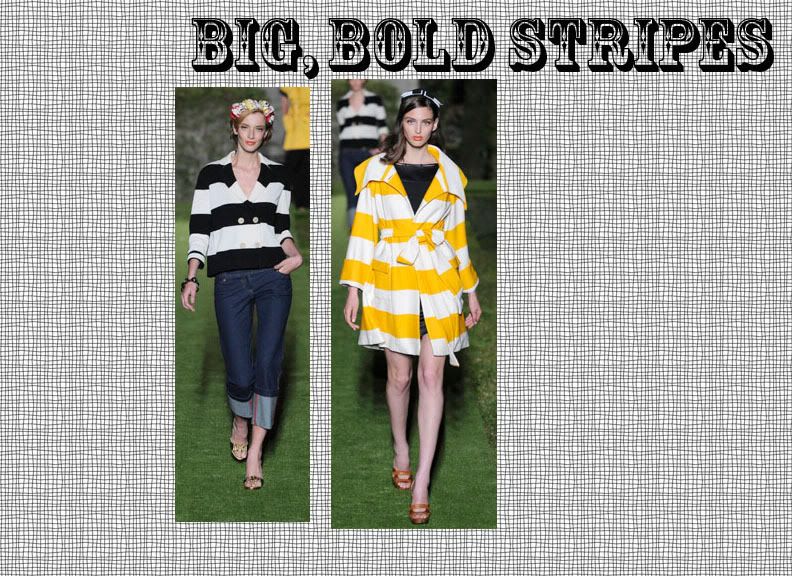 I adore the bold stripes on these two jackets. The left jacket-and-jeans combination is such a summery look even in black and white.
I was so excited to see the trench dresses in the show- it is one of my favorite dress silhouettes. I love the khaki on the right. It is a classic look that is updated with a perfect fit and girly accents.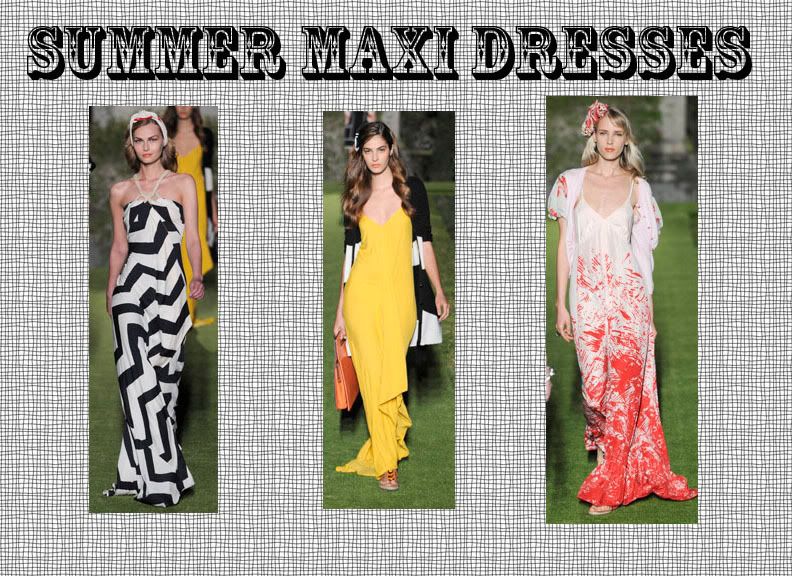 The mini dress reigned before- now it's all about the maxi dress. It's perfect for summer, with it's light material and loose fit. I adore the third dress with the red and white print.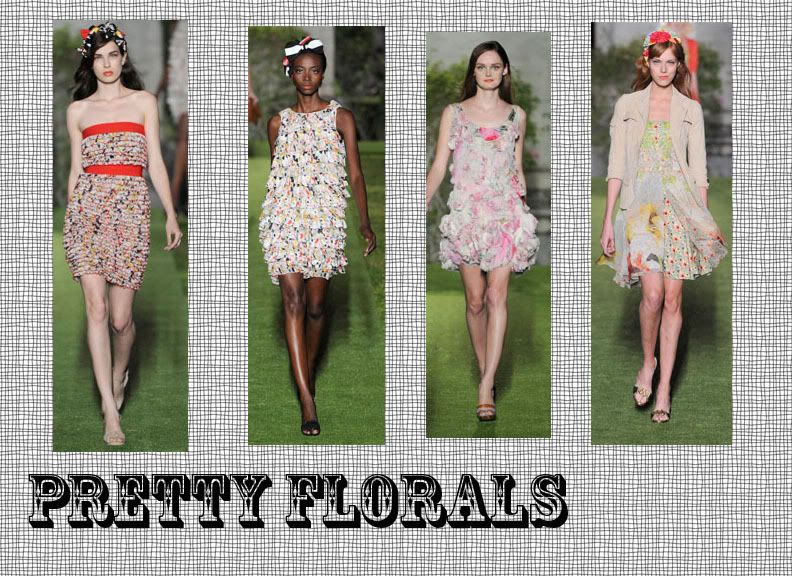 We all are familiar with the floral trend for spring and summer, and DVF used it beautifully. All of these dresses are gorgeous. I love the light ruffles and the details that she used.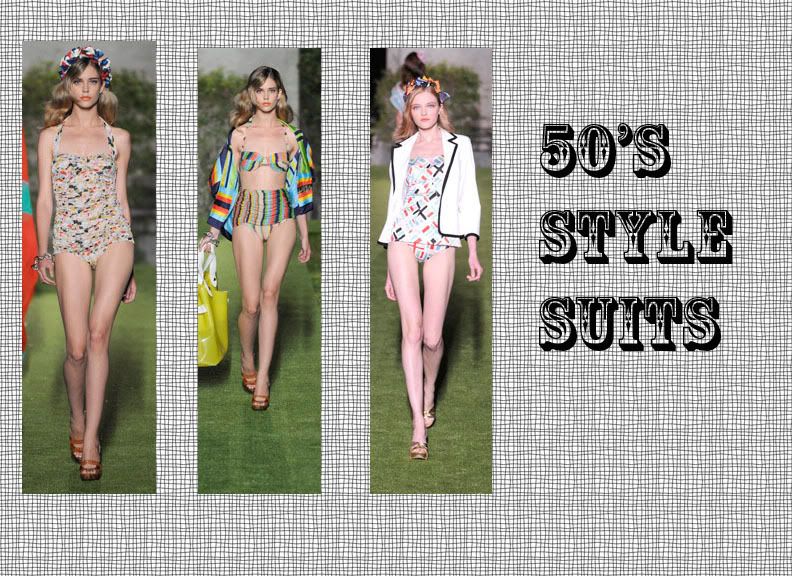 Diane had a fifties influence, especially in her bathing suits. She used the maillot silhouette (first and third) and the high waisted suit (second). The patterns were so pretty and the colors are so vibrant. I love the accent jackets that were on the second and third suits.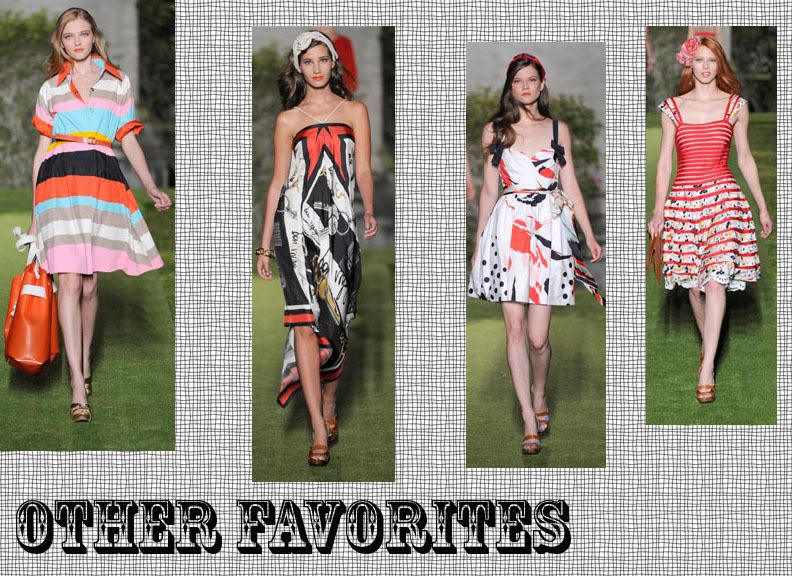 Her pastel stripes made another appearance, like in the last spring collection, in the first shirt dress. The silk scarf-pattern dress is beautiful, it's perfect resortwear. 
First dress= gorgeous.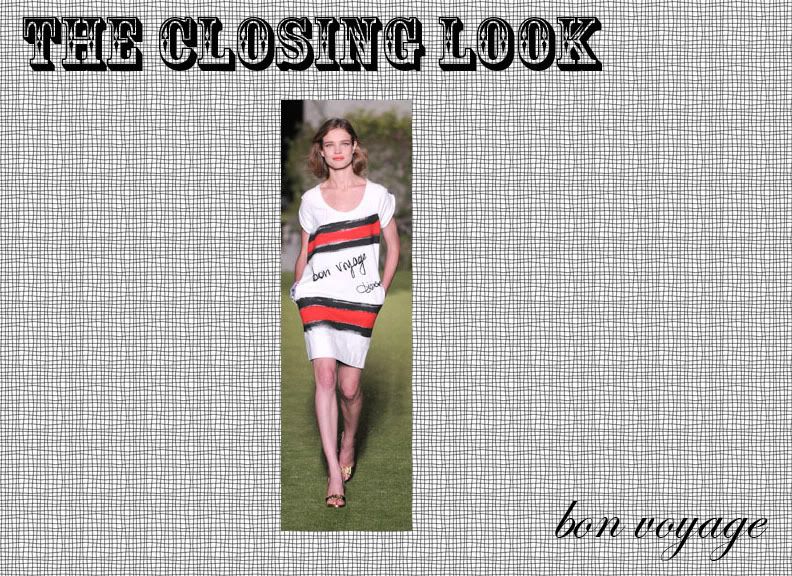 I thought the closing look was genius. The dress itself is so pretty, but adding the "bon voyage" bids a goodbye both to the audience and possibly to the vacation that the resort woman is on.
See the whole collection
here
.
xoxo
fashionista