While flipping through the new Teen Vogue, the Shopping Spree section caught my eye. It's usually good, but this time it was AMAZING, and it inspired me to make this post. It was all about the artsy style, and I was in love. It was set up like a serious photo shoot, with colorful sets and the greatest clothes. Here's what I picked up from the spread:
- graphic prints, black and white
- geometric patterns with bright colors
- Marni-esque chunky, colorful jewelry
- bright patent
- quirky details
- color blocking
- crazy prints
- bright knits
So I decided to try my hand at picking out some clothes that would fit into the artsy category.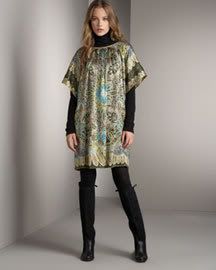 A thing I noticed with nearly all of these dresses is that they would all go perfectly with a slouchy black turtleneck like on this Anna Sui paisley dress. Usually when I think of turtlenecks, I shudder. Hard. But these look great when they are done right.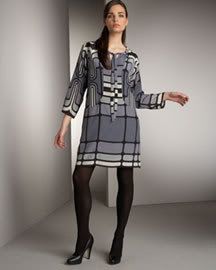 This Anna Sui dress is adorable. The print is awesome, and in the most subtle gray shades. This looks great with black tights and black boots.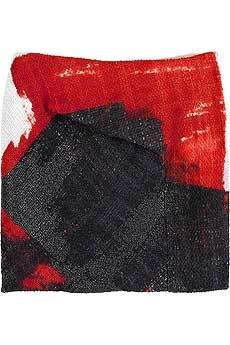 I immediately thought of Chloé when I was gathering pictures for this post. This 'roller-print' mini from Net-a-Porter is amazing- for the fabulous print, simple cut, and modern but mod at the same time. I would love this with ribbed tights and ankle boots for a 60's look.
Chris Benz is a great young designer and I love this striped rugby top. The breezy scarf as shown on the model gives it an even cuter art student vibe. This looks great with black or gray skinny jeans.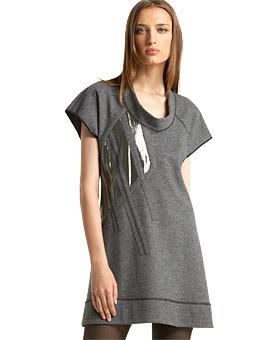 Another newcoming designer with LOTS of talent is Derek Lam, who created this gorgeous patch dress from eLuxury. It's such a chic layering piece for winter. The metallic stripes look so modern and futuristic- an unexpected way to do the metallic trend.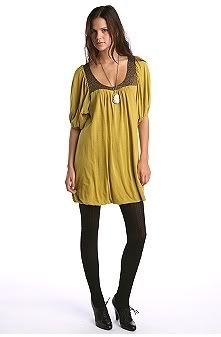 This Eros Raisa Dress from Urban Outfitters is so cute- I love the color and soft draping. The voluminous sleeves are great too.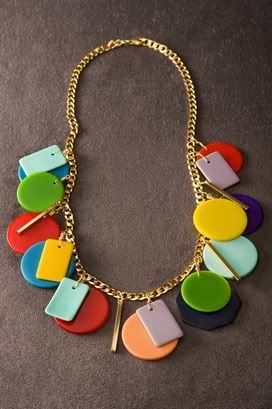 I noticed tons of quirky, colorful jewelry in the spread, so I was completely drawn to this Fenton necklace. This is just so fun, I love it!
Another very cool Fenton necklace.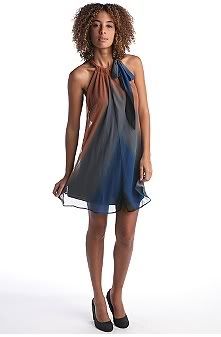 This Issho dress from Urban Outfitters is so pretty- the ombre effect in clothes is really appealing to me lately. This looks great layered over a black tee or alone.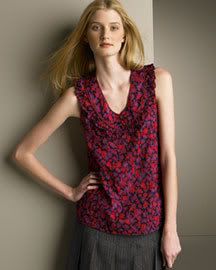 Eccentric prints are definitely part of the artsy trend, so I loved this Marc by Marc printed top. A quirky floral print is so cute!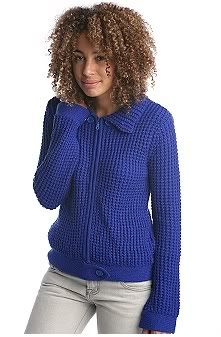 As I said, bright knits are great for this trend, so I chose this adorable Lux Bomber Sweater. The cobalt blue is fabulous, and it looks so comfortable! This model looks kind of demented though...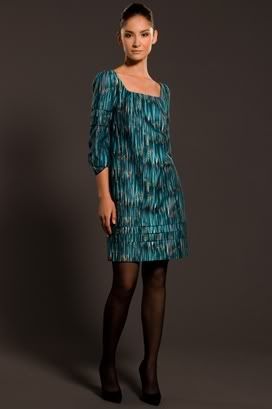 I love this Thakoon Peacock Print Dress- it can be both sophisticated or avant-garde, depending on how you wear it. The blue hues in it are so pretty.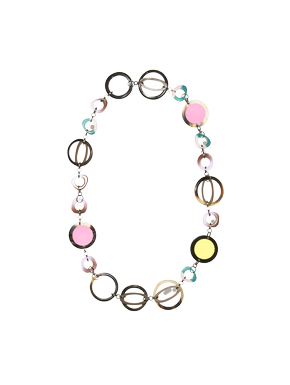 Marni jewelry is perfect for an eccentric look, they are always adorable and super-colorful.
Another Marni necklace.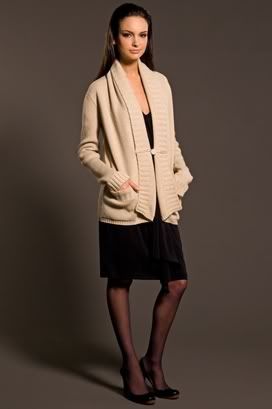 This Sari Gueron cashmere cardigan is so gorgeous, and I love it with skinny jeans and slim boots, the proportions are just right.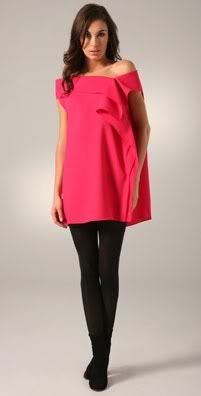 I love these origami folds on this Thayer dress from ShopBop. Origami detailing has been everywhere lately, especially at Dior/John Galliano, who really originated the trend. The color is amazing, too.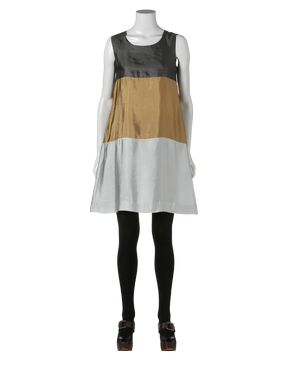 This Marni dress is so simple and sophisticated, the color blocking with the gold, gray, and white is clean and modern.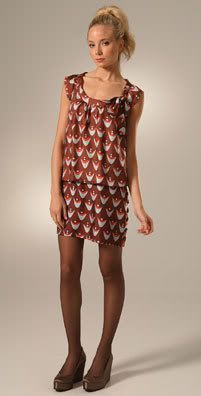 I love Twinkle by Wenlan's clothes- they are feminine but still very unique, you're sure no one is going to have the same dress as you! This print is great.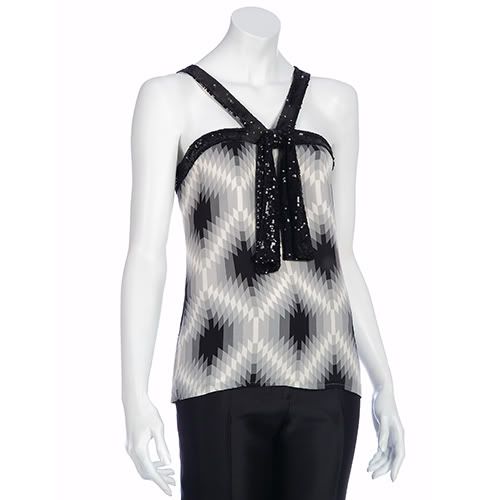 This Tory Burch top doesn't look too artsy on it's own, but think of it with a black short sleeve tee underneath and a slouchy, oversized black cardigan over it- paired with black or gray skinny jeans? Eh? And look at the print- it's like an optical illusion. Very cool.
I love Vince's simple basic clothes. This jumper is adorable and can easily be made art-gallery-worthy.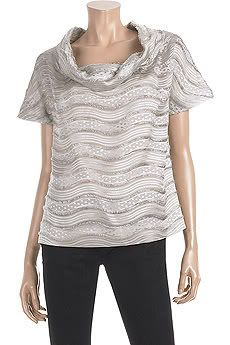 I love this Chloé top- the neckline is beautiful and the beading adds such pretty detailing. This is such a versatile top, too.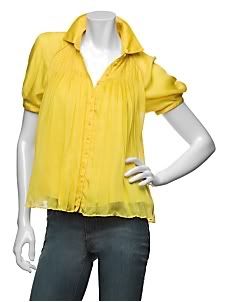 This Catherine Malandrino top from Intermix is just so cute- I love the bright yellow chiffon. This looks great with just about anything.
Another fabulous Chloé mini- it's just so cool!
xoxo
fashionista