I don't think an introduction is needed, it's the same thing every week, okay?


MONDAY:

Start Monday's outfit with this adorable red Splendid Raglan Dress. I love the orangey-red color and the easy shape.
I love this Rachel Leigh Prad Glitter Necklace from ShopBop. It's so avant-garde and unique, I love the geometric shapes.



Finish the outfit with these neutral but chic Frye boots from Urban Outfitters. They match the dress perfectly and I love them!

TUESDAY:

The base of Tuesday's outfit is this simple black tank from Topshop. Everyone needs one of these- they are great for a basic look that you can make more exciting with accessories and color.


My latest obsession- this amazing Paul & Joe miniskirt- is the second part to this. The turquoise color is fabulous, and it has such a mod, Factory Girl feel to it.



Top the tank off with this Lux Thermal Cardigan from Urban Outfitters. This is a good slouchy edge to the sharp, streamlined mini.


I bought two pairs of these Sparkle & Fade Sweater Tights from Urban Outfitters the other day, and I am already in love with them, and I've only tried them on once! They are so soft and comfortable and I cannot wait to wear them!


Finish the look with these Shellys London Crazy Ballets from Urban Outfitters. I love how the fun metallic color is paired with the elegant pointed toe flats.



WEDNESDAY:



This outfit is really subtle and simple, but still so chic. The color palette is mainly navy and black, but it is far from boring.


I am loving this Graham & Spencer top from ShopBop- the ruching is so elegant, but can still work for any occasion, casual or dressed-up.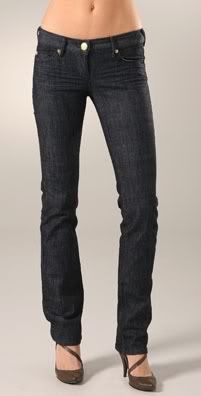 Sass & Bide- the Australian label that practically all of America has fallen for. These straight leg jeans are gorgeous, they just look so clean.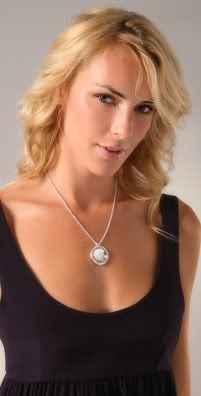 Rachel Leigh jewelry has really been appealing to me lately. All the pieces are so feminine, with a unique spin that she applies. I love this Opal Crystal Necklace, it's a classic.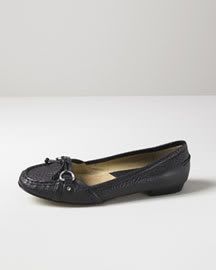 These Michael Michael Kors West Side Flats are preppy, but balancing them with the other elegant pieces doesn't make you look like a prep if...well...you aren't.
THURSDAY:
This outfit is bright and fun, but still quite sophisticated.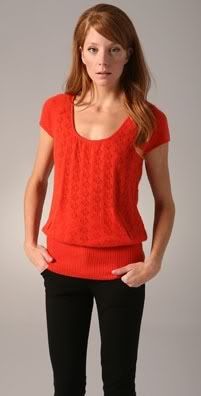 Catherine Malandrino is pretty much my new idol. She is brilliant. Her pieces are versatile, feminine, and so cute. I love this scoop necked cashmere sweater. The color is so bold and perfect for fall.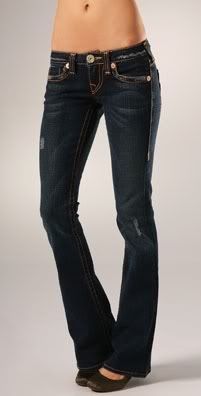 I'm not usually a huge fan of distressed jeans, but I love these True Religions. I love the dark color and signature contrast stitching of the True Religions.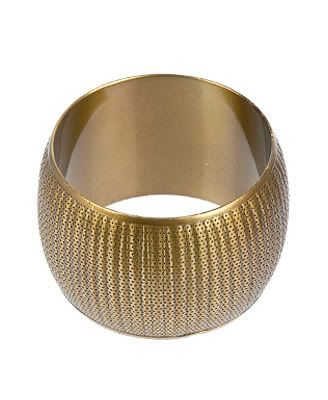 This vintage looking gold metal bangle from Forever 21 is a good compliment to the orange top. I always love gold to make an outfit more interesting.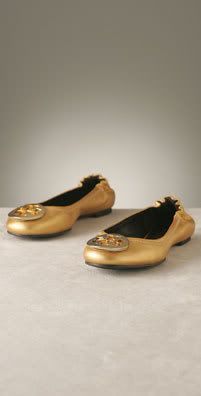 Finish the outfit with some simple gold tumbled leather Tory Burch Revas.
FRIDAY:


Day Outfit:
Start with this J.Crew tee.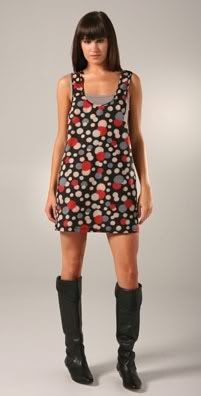 Layer over this Simone Riley jumper. I love how this is such a simple shape but the print is so fun! This is so cute...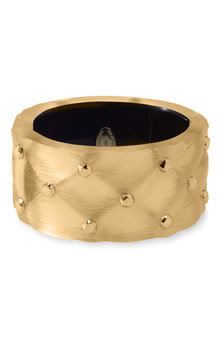 For your jewelry, put on this quilted-looking Alexis Bittar bracelet that I forgot where I got it from....I think Intermix but I'm not 100% sure.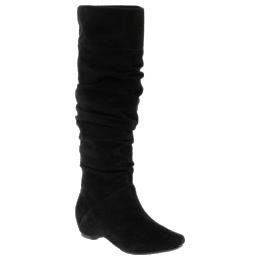 To pull it all together, finish with these Kenneth Cole Reaction slouchy boots from Nordstrom.
Night Outfit: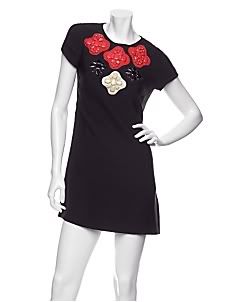 This Karta Jeweled Shift Dress from Intermix is ADORABLE. Oh my goodness, I am in love with it, no joke. It's so 60's looking and mod, and I love the jewel pattern at the top.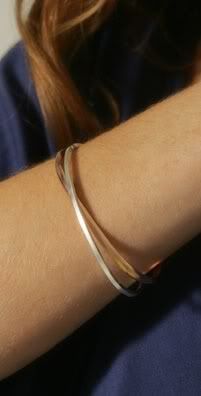 This Bing Bang bangles from ShopBop are simple and chic, perfect to accessorize this outfit.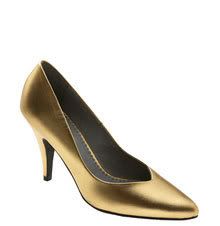 The BP Lavender Leather Pumps from BP Nordstrom add a vampy touch to the dress. This gold color is gorgeous, I love how it's darker than most golds.
SATURDAY: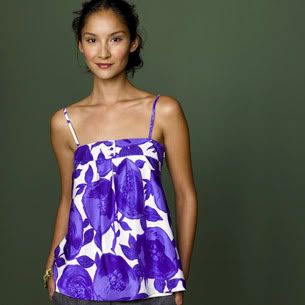 This completely feminine cami from J.Crew is gorgeous- I love the vintage-looking, violet pattern, it's so girly!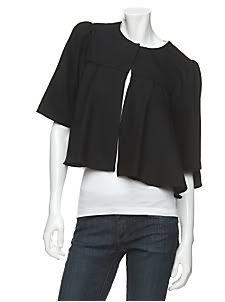 Add this Miss Davenporte Cropped Swing Jacket from Intermix. This has a swing shape, very in this fall, and will definitely get some attention.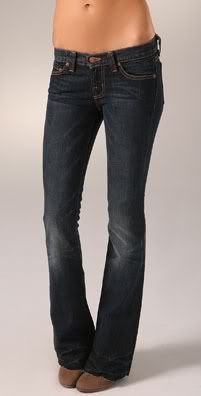 These simple J Brand jeans will make the rest of your outfit really stand out.
These flats have sealed my obsession with Loeffler Randall. Officially. You saw it here first. These are just adorable. I love the dark blue satin and the bow at the top, it's just all beautiful.
Night Outfit: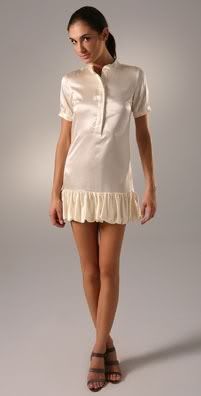 I looooove this Paul & Joe ruffly minidress- it's such a feminine take on the shirtdress that can be done so many different ways. The ivory color is classic and so pretty.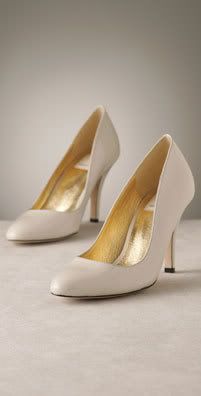 Finish your outfit with no jewelry but these Dolce Vita patent leather pumps matching the dress.
SUNDAY: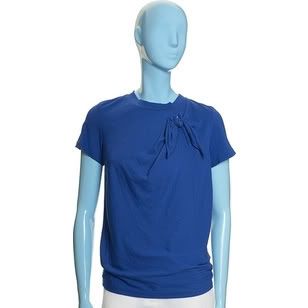 I LOVE PHILLIP LIM. I LOVE PHILLIP LIM. I LOVE PHILLIP LIM. Especially this Nottie t-shirt from Barneys. Phillip Lim can make
any
simple, boring shape and make it completely new and modern. Look how he transformed a t-shirt- added a rich color, cool bow, it's just amazing what he does.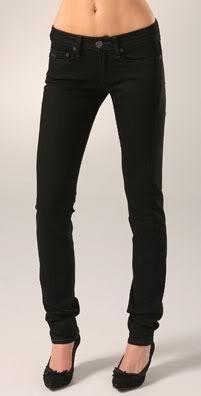 Marc by Marc Jacobs also makes great denim, I love these Chrissie black denim skinny jeans.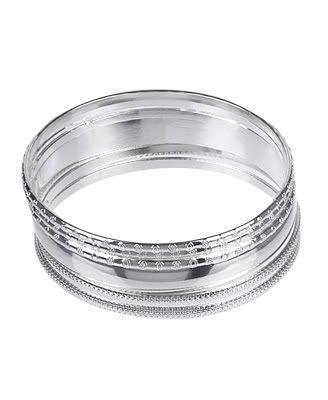 Accessorize with simple silver bangles from Forever 21.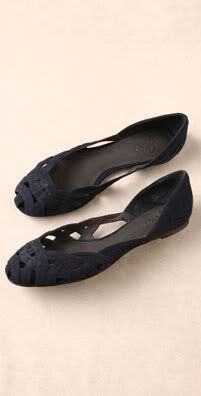 And finish the week with these gorgeous Joie Shoes flats. I love how this navy suede is so intricately woven- it's like a work of art itself.
xoxo
fashionista
p.s. sorry the pictures went to the left around...wednesday, but i switched to photobucket and it was different from my usual uploading.