froydis
asked:
im in love with the grey purse! the moment i saw it i knew i needed it, it seems to be sold out tho. any ideas on where i could get a purse just as chic and amazing?
thanks for the post, i now want to move to the uk!

Froydis- I know, it's so gorgeous! Ugh...it
is
sold out. Not cool. There's many other alternatives though, not to worry! Here's the original bag...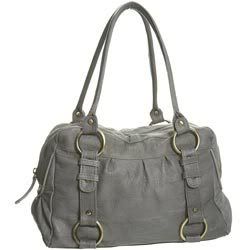 I found a few options, all pretty similar to this one. Take a look: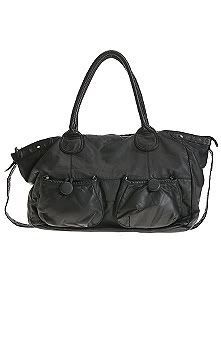 This bag from Urban Outfitters is a lot darker, but it's still really chic and pretty similar to the Topshop one.
Eh...maybe? Also from Urban Outfitters.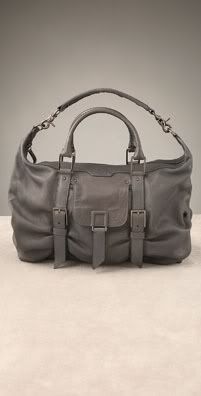 This Botkier looks the most like the Topshop one, and it's also my favorite.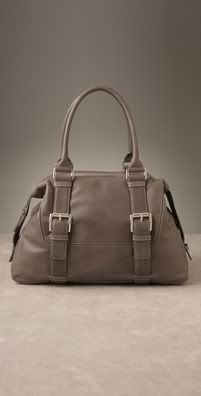 This MICHAEL Michael Kors satchel is really structured and not as casual as the Topshop, but it's a pretty good match.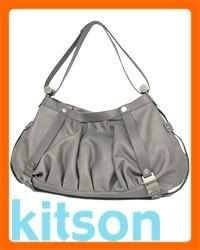 And this Jill Stuart from Kitson...
Carla asked:
Hi Fashionista!
Great post. Loved it. I have a question- say I was going out with some friends and I REALLY didn't want to change and I was in navy juicy sweatpants. Is there any way that I could make these look okay if I realllyyy didn't want to change?


Carla--
The key here is good colors. Sweats aren't ideal 'going out' clothes, so you have to make something about your outfit glam. Navy is a great color "matcher", which is good.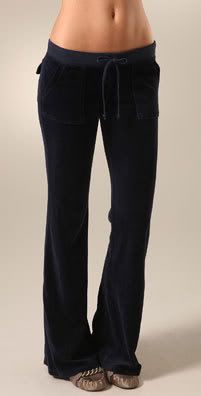 Here's some navy Juicy sweats, our base for this outfit. Some colors that would go good with these pants are purple, gray, gold/silver, etc.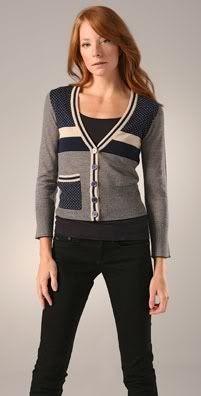 I thought a long time on this, searched on some websites, and found this great Marc by Marc Jacobs cardigan. These are matching colors, but subtly.
Under the cardigan, try this simple heather gray J.Crew tee.
And finish with the gorgeous Twinkle flats from J.Crew.
Keep submitting questions, I'm happy to help.
xoxo
fashionista