MONDAY:
Start with this artsy, color-blocked knit sweater from Marc by Marc Jacobs. This looks so comfortable and still adorable to keep warm.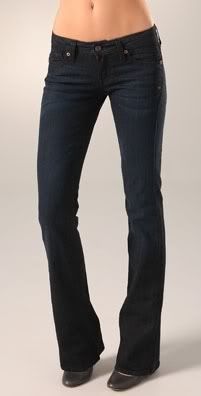 These dark flared Genetic Denim jeans from ShopBop are so versatile and showcase the fabulous sweater. These are a perfect wash, too.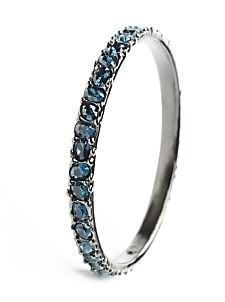 Accessorize with a stack of these Kenneth Jay Lane rhinestone bangles.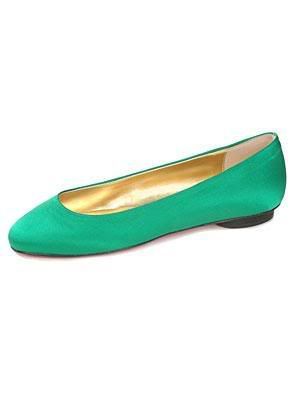 Finish the outfit with a different color of the Jinny Kim flats shown in a previous WWOO, this time in a gorgeous emerald green.
TUESDAY: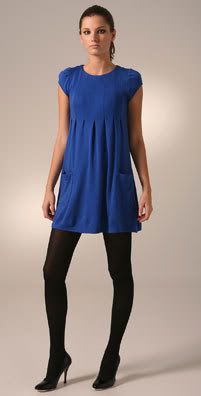 This cobalt blue pleated Alice + Olivia dress is simple and chic. With the right accessories, you can take it from spring into summer into fall into winter!
This Alexis Bittar bracelet from Intermix is so unique- it has so many adorable touches that make it stand out from anything you've ever seen. Check out that color fade...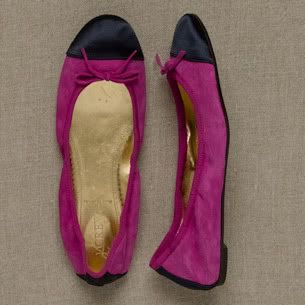 Finish with these suede and satin J.Crew flats in purple tones- so pretty!
WEDNESDAY: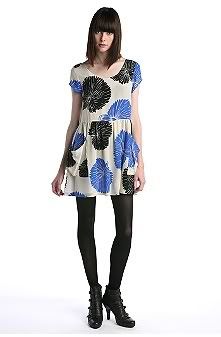 I saw this Lux dress at Urban Outfitters today and it was gorgeous- the fabric is incredibly light and breezy against your skin, it feels fantastic. I love this blue print too.
I was unsure about putting this Free People cardigan on over it, but I decided to, since nobody likes to be boring, right? I figured if you matched at least one color in the print, it could definitely work. Oh yes, with almost every sweater I put on here- LEAVE IT UNBUTTONED!
Under it, put your basic black opaque tights.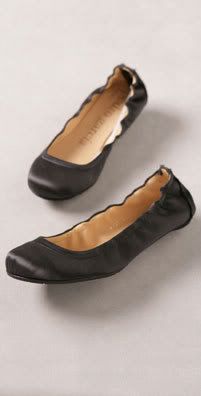 Keep the rest of your outfit
very
simple, you don't want to go overboard. These simple black Pedro Garcia flats are perfect to polish off the look.
THURSDAY: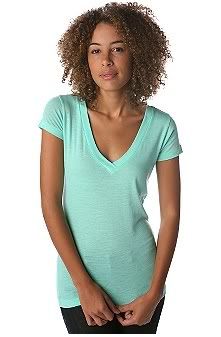 This adorable baby blue tee from Urban Outfitters is a fantastic layering piece and so easy to make exciting.
Tuck it into this Topshop skirt.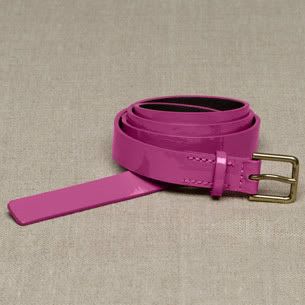 Belt it with this colorful purple J.Crew patent leather belt. This is what makes the tucked in tee work.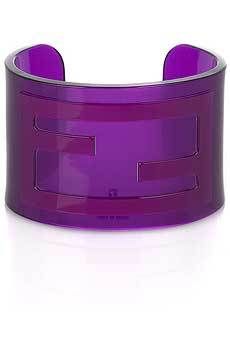 This gorgeous, unique purple Fendi bracelet from Net-a-Porter is so fabulous...it's just amazing.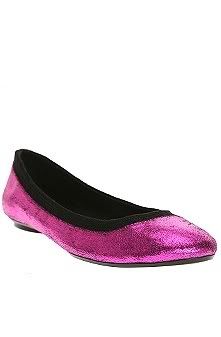 Finish off this very colorful outfit with these crazy hot pink flats from Shellys London (they actually are called the Crazy flat...)
FRIDAY:
This burnt orange silk chiffon Chloé top from Net-a-Porter is gorgeous- the cut and shape flow beautifully and the whole thing is so elegant.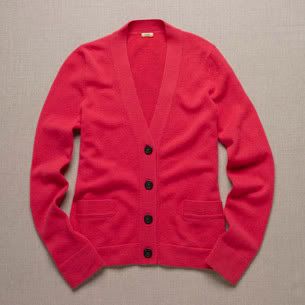 Top it with this fuchsia J.Crew cardigan (you know what, it is no longer THIS cardigan...it is THE cardigan)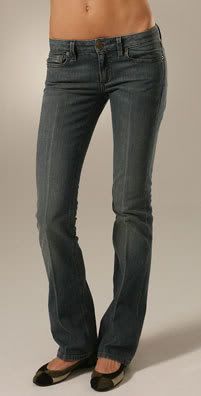 These MbMJ jeans have a great wash, they're perfect and look so comfortable.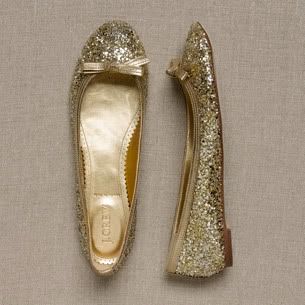 Finish with the now famous J.Crew Twinkle flats (I seriously am obsessed with these shoes)
SATURDAY:
This purple ballet-inspired Rachel Pally tee from ShopBop is a perfect base for any outfit. I love adding color to this to jazz it up.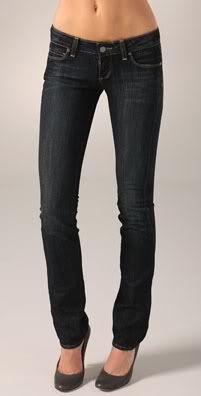 Some simple dark Paige skinny jeans are a great bottom half.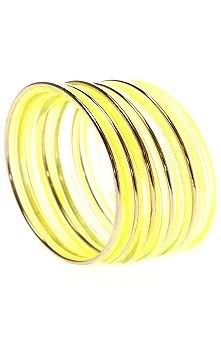 Like I said, color is great to make a simple tee more exciting- try these bright yellow Urban Outfitters bangles.
These fabulous new boots from Urban Outfitters are an essential.
SUNDAY:
I also saw this Lux sweater dress at UO today- the fabric was soooo soft and I wanted to buy it so badly!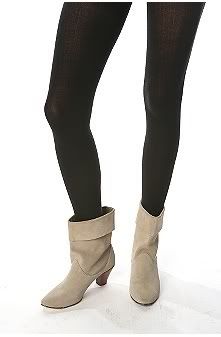 Black tights...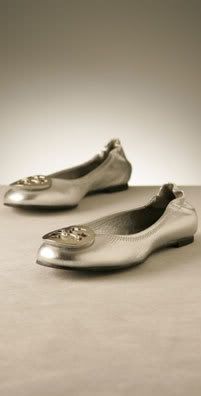 I love a ton of silver with red, so these silver Tory Burch flats are perfect.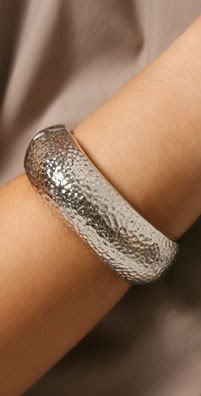 I would love seeing a thick silver bangle, like this Kenneth Jay Lane one, layered with a thin one, like the Giles & Brother one below.
xoxo
fashionista