Why can't I live in England? Why? I need a little bit of Topshop in my life, especially after seeing the new items that just arrived on their website. Topshop has really stepped up their game, and I couldn't see how they could be any better! All these pieces are much more sophisticated and unique than they have been. I love it ALL.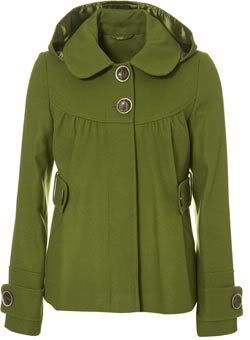 This green jacket is amazing- I love the button detailing and the Peter Pan collar. This shade of green might not work on a lot of people, but it's still gorgeous.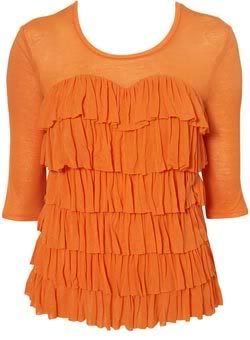 I love this! Orange + ruffles= the kind of top that I absolutely adore. This is a perfect blend of edgy and feminine.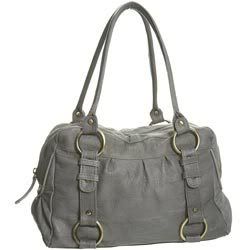 This gray leather bag is gorgeous.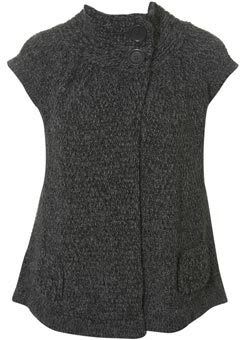 This knit short sleeved sweater is a perfect layering piece to make your basic tee and jeans look more interesting. I love this layered over a brightly colored long sleeved top.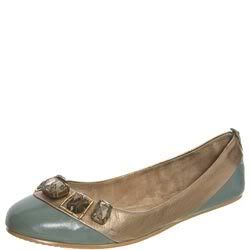 I am in love with these flats. The jeweled detailing at the top, the unexpected but fabulous combination of gold and powder blue, it's all amazing and I WANT THEM.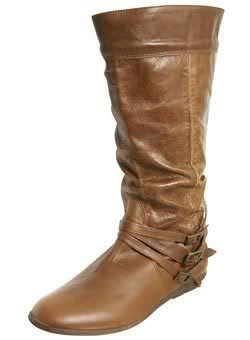 More great Topshop footwear- these brown boots feel so Serena van der Woodsen to me, no?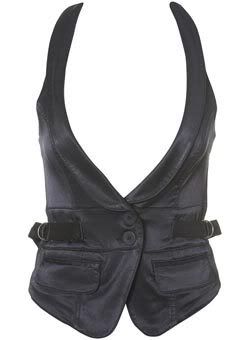 Mixing menswear vests with a feminine fabric like this satin has a fabulous end result. This steps up your jeans even if you only wear it with a PWT.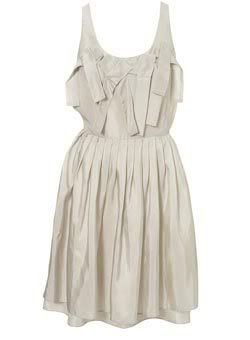 This cream colored ruffled dress is an ideal party dress- the top is so unique and the skirt looks like it was made for a princess.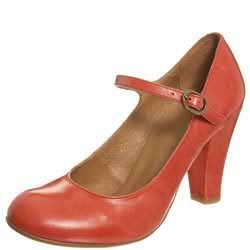 Okay, these Mary Janes are a bit clunky, but I still love them! They add such an adorable 60's feel to any of your outfits.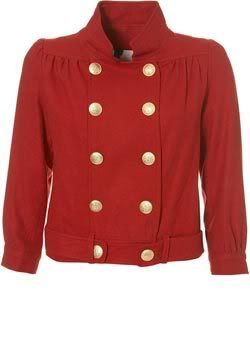 In love with this red military jacket. The gold buttons look amazing contrasted with the bright red, and the cropped shape appeals to me so much. This would look amazing with a white or navy tee and dark wide leg jeans.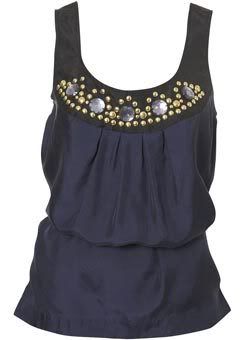 This top is gorgeous- the navy silk, the stud detailing at the top, it's so pretty!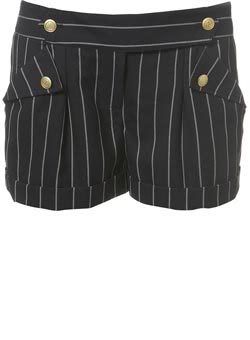 Some simple but totally essential pinstriped shorts, which look great with tights for the wintertime.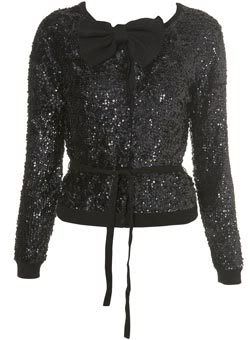 This sequin cardigan is so glamorous, and the bow adds to the effect even more.
I'm torn about this. I love the actual dress part, but the sheer sleeves and the neckline...not working for me too much. It's still really cute, though.
Please Topshop...open a store in the U.S.
PLEASE.
xoxo
fashionista