Ahhh! I haven't posted forever and missed last week's WWOO. I'm horrible. This week was so busy- they stack it on the week before Thanksgiving break just to break you down, I swear...oh well.
MONDAY: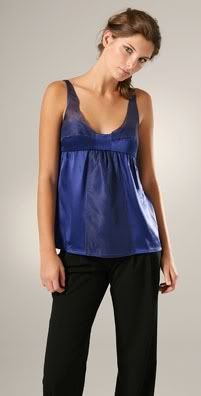 Start with this gorgeous cobalt blue silk tank by Mint. This is delicate and romantic, still one of the key trends for spring.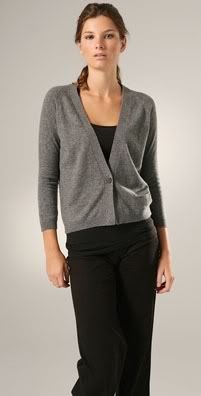 Top it with this effortless-chic gray cardigan from Vince.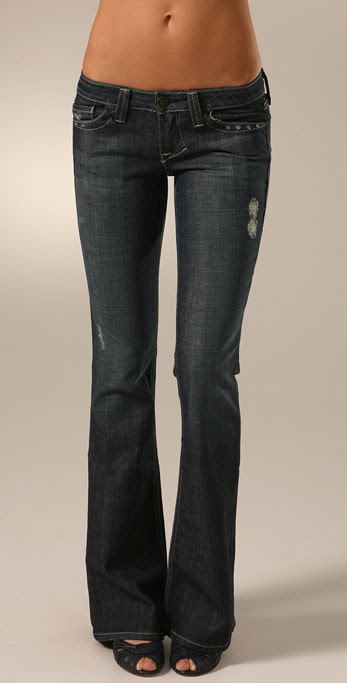 Some simple, slightly distressed William Rast jeans. I love the contrast stitching on this pair of jeans.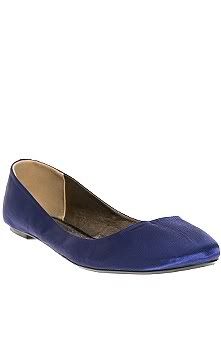 Finish with these coordinating Fairytales are True ballet flats from Urban Outfitters.
TUESDAY: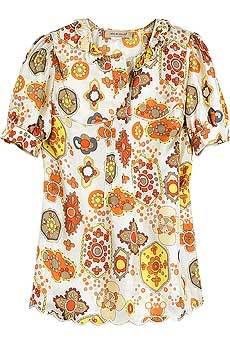 This See by Chloé blouse has a quirky 60's feel to it, especially the vintage looking print. This is actually quite a versatile top despite the wild print- it can work with jeans, skinny or wide leg pants, or skirts.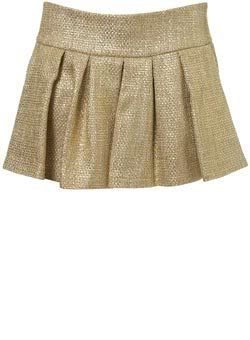 Pair it with this gold tweed Topshop skirt. This is a really unique piece, and so adorable with oranges, yellows, or reds.
Add this wire bangle by SURevolution for a funky and edgy touch.
Finish with these gorgeous bright orange ruched ballet flats by Pedro Garcia. I need these in my wardrobe- the color is so bold and makes such a statement.
WEDNESDAY:
This dress by Phillip Lim is so simplistic chic- the contrasting white hem looks so sleek against the navy, it is a fabulous and elegant combination.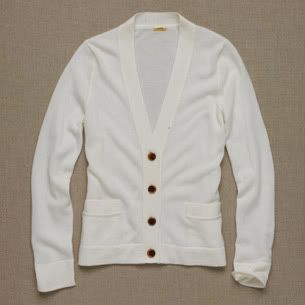 Add the J.Crew cardigan, this time in a gorgeous pure white.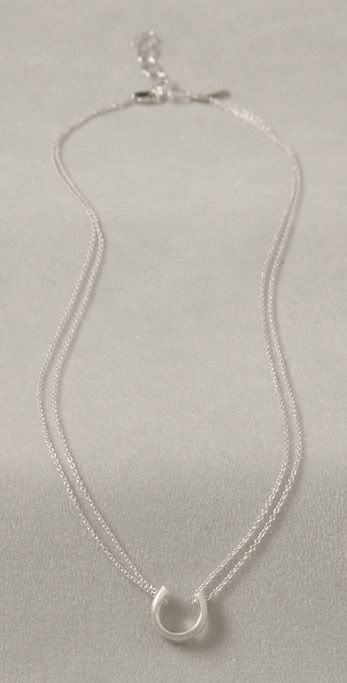 This Adina Reyter necklace is so delicate, almost as if it wasn't even there. It is so sophisticated and adds that extra bit of glamour every outfit needs.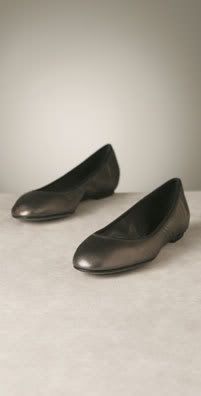 These metallic flats from Theory are a good contrast to the light colors in the rest of the outfit.
THURSDAY: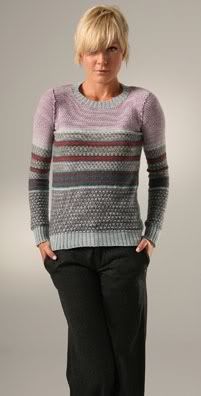 Ever since I saw the girl in the last Teen Vogue wearing this, I have been coveting this Marc by Marc sweater. I love how it's purposely turned inside out, and the unique color-block type thing going on is adorable.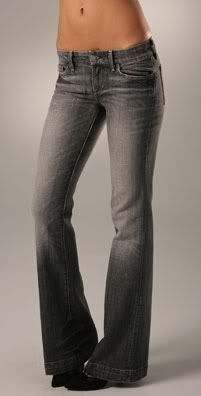 These gray wide leg Citizens of Humanity jeans are a perfect compliment.
Who knew Cavalli made amazing jewelry? I immediately fell for this metallic pink- surprisingly, it goes with so much.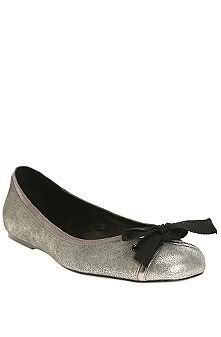 End with these silver Fairytales are True ballet flats from Urban Outfitters. These are simple but so cute.
FRIDAY: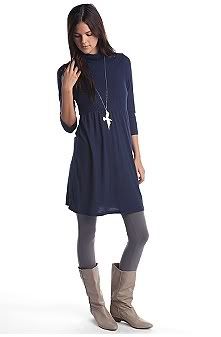 Urban Outfitters is coming out with amazing sweater dresses for the winter season approaching, and this Lux one is adorable. The turtleneck isn't too bulky, more light than overpowering your neck....which is always good.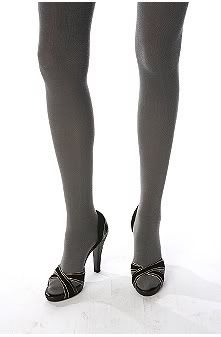 Add the basic Sparkle&Fade sweater tights.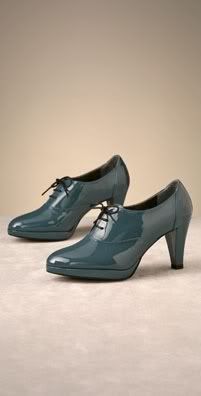 And if you're feeling a bit daring, go for the it shoe of fall and winter, the oxford heel, this time done up in a glamorous navy patent leather.
SATURDAY: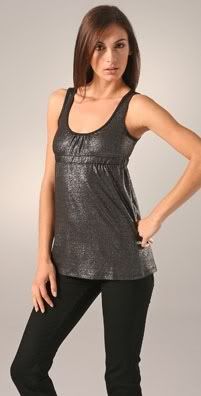 Splendid is amazing for its jersey, obviously, but now they have come out with METALLIC JERSEY. Oh yes. This dark silver is so gorgeous and really easy to wear.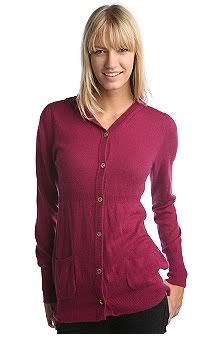 Okay, this feels AMAZING. I saw it at Urban Outfitters in some different colors and it was gorgeous. I love this hot pink, it looks funky and unexpected paired with the metallic.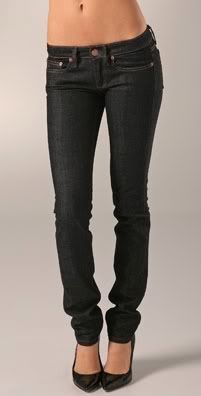 MbMJ jeans are consistently fabulous- I love this dark pair.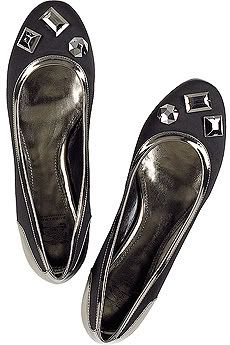 Finish with these studded Burberry flats from Net-a-Porter. These are so versatile- they could be elegant Upper East Side, or hipster-ish...and from Burberry? Who would have thought...
SATURDAY: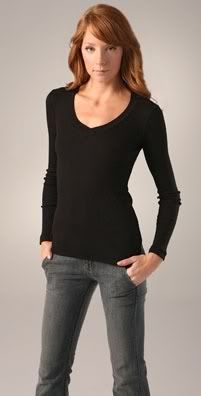 Start with the basic black Splendid long sleeved tee.
Layer on this gorgeous cobalt blue leaf-printed blouse from Urban Outfitters. I love the rounded neck on this, and the color can match anything.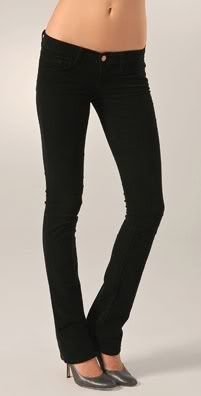 JBrand makes fantastic cords and these skinny black ones are fabulous.
The great thing about cobalt blue is that it can match both gold and silver, while warm colors are usually paired with gold and cool colors with silver. This Lee Angel bracelet from Intermix is a perfect pairing.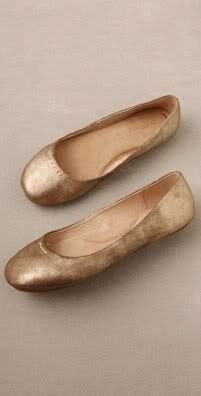 DKNY makes these amazing distressed metallic flats. I just can't get over the gorgeousness of these...
xoxo
fashionista
HAPPY THANKSGIVING!